Responsive Web Design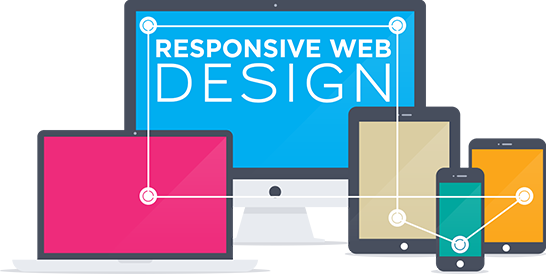 We create elegant, responsive websites that are user centric and content focused.
Mobile responsive website is futuristic. It's doorway to tomorrow's innovation in virtual business. And why not? Mobile phones generate massive fractions of traffics on a website today, an indication of rapidly increasing importance of responsive websites in future. A responsibly designed mobile-optimized website can expand your virtual business to a widespread exposure. And, we promise to render you such a website at a very competitive price. From perfect-fittable screen sizes, URL configuration, Html encoding to appropriate screen resolutions, we exert all the meticulous efforts to conceptualize and design most optimal responsive website for your needs.
What involves in responsive design?
Technically speaking, responsive website, apart from flexible images and grids based on fluid proportion, uses CSS3 media queries. In designing so, the website looks visually appealing, let alone being the perfect fit on any screen dimension with any Smartphone the website is viewed.
Responsive websites are totally friendly with smaller screens, as it is technically designed to adjust graphic, semantic layout and other key elements in conformity with the screen resolution of the mobile device.
Most cellphone users lack the cordiality with websites, the look and feel of which are not responsively conducive to their gadget's screen size. However, responsive websites, unlike common ones, are totally mobile friendly and give impressive viewing experience.
Responsive website design could be of lucrative value for your e-business. Here's why:
A fully one website centric design - While the mainstream ecommerce website design company focused on Smartphone centric responsive mobile website, the modern-day approach not only extends the stereotypical responsive design but ensures as well the power of user-friendly navigation and readability.
Connectivity to wider consumers' base - responsive mobile website is the beatific entryway of cellphone users not comfortable with handheld phones unfriendly for user-centric navigation.
Widespread visibility – The power of responsive ecommerce website development lies in the ulterior motive of extending presence of your website to customers of widespread network plus traffic surge.
Cost-effective The responsive website can cost-effectively serve your marketing needs, giving the lucrative edge of maximizing cutting edge technology plus gaining competitive leads.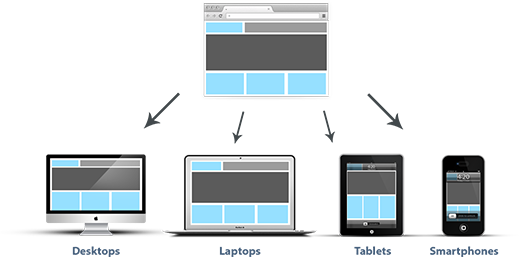 Still in pensive mood? Time to say goodbye to procrastination. Delve deep into the dire necessity of having responsive website and ensure e-commercial success of your business, attain competitive leads. We are just one call's away to establish a contact for how we could assist you with our responsive website design service.
INTERESTED IN WORKING WITH US?
If you are interested in working with us and want to give your ecommerce business a new horizon of success on the World Wide Web, consider us the qualified resource for your vision.